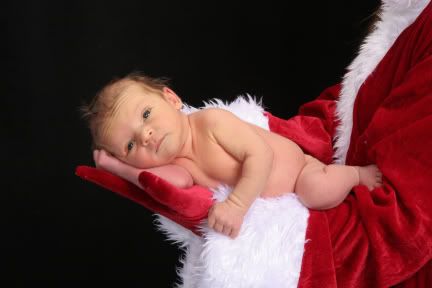 Dominic's Birth Announcement
I can't believe my baby is 2. I remember vividly the day he was born. We had gone to the Mom's movie that morning. We picked my dad and B up from the airport that afternoon. They had flown in from California that day because I was scheduled to be induced the next morning. I vacuumed the house at 3:30 and felt something weird and wondered if that was a contraction. You see I was induced with Rocco and I had an epidural with him so I had never experienced contractions. Another one came about 5 minutes later so I called Vinnie, my mom, and Andrea and told them all that I was going to drink some water lay down on my left side and call them in an hour. I laid down and had 2 more 5 minutes apart. They then started coming every 3 minutes. I thought I'd better shower because I had been waiting until the morning when I was scheduled to be induced! I remember trying to wash my hair and having to brace myself on the door and the wall each time a contraction came. I had 3 minutes of relief in between each contraction and got my hair wahed and had to get out. After my quick shower I thought I'd better call Vin. I told him I really thought I was in labor and he'd better come home. He luckily had just pulled up to the house. Knowing I had 3 minutes of relief between each contraction I naturally tried to blow dry my hair. Yeah, not a good idea. A few phone calls later and loading Rocco up we headed to the hospital. My contractions were now 2 minutes apart. In between contractions Vinnie and I were joking about how funny it would be if I couldn't get an epidural. Should of knocked on wood! Needless to say, we arrived at the hospital at

6:00

and Dominic was born at

6:38

Au natural. It all happened so fast that the doctor never even made it and the nurse ended up having to deliver him and more importantly I did not get my ever so wanted epidural. He weighed in a 7 lbs. 4 oz. and was 19 inches long.