Friday August 29, 1:05 p.m. 7 lbs. 13 oz. 21 inches long
and 4 weeks early!!!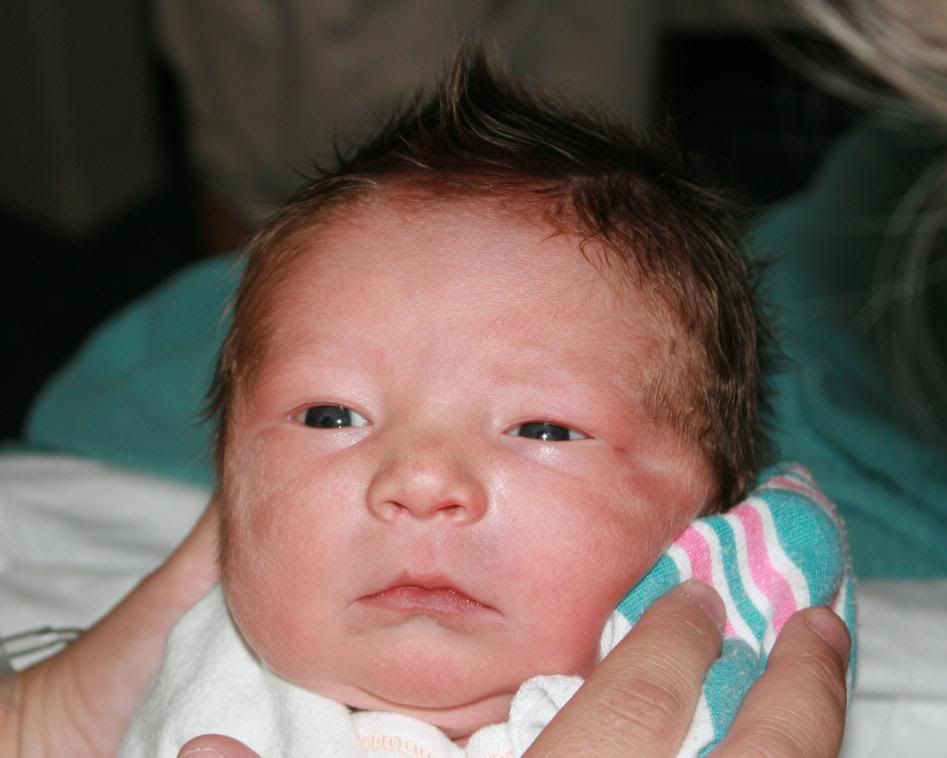 Baby No Name for now, (Mom and Dad haven't decided) can you believe all that dark hair?!?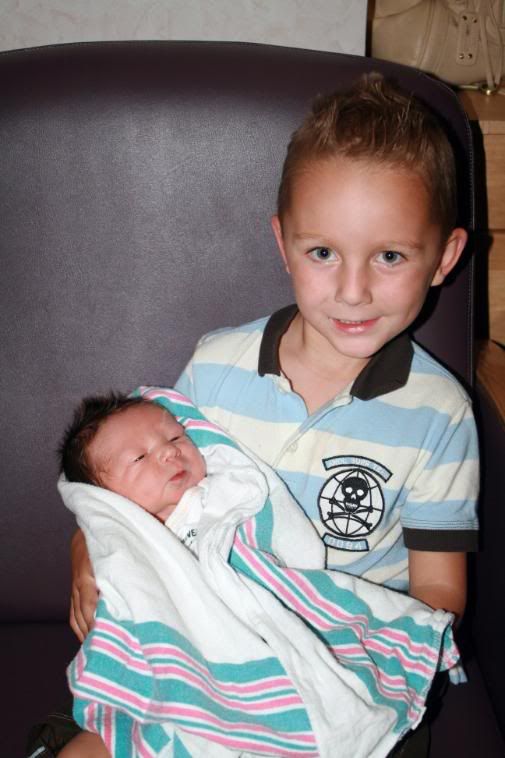 Rocco and his new buddy already sportin' the faux hawk!!!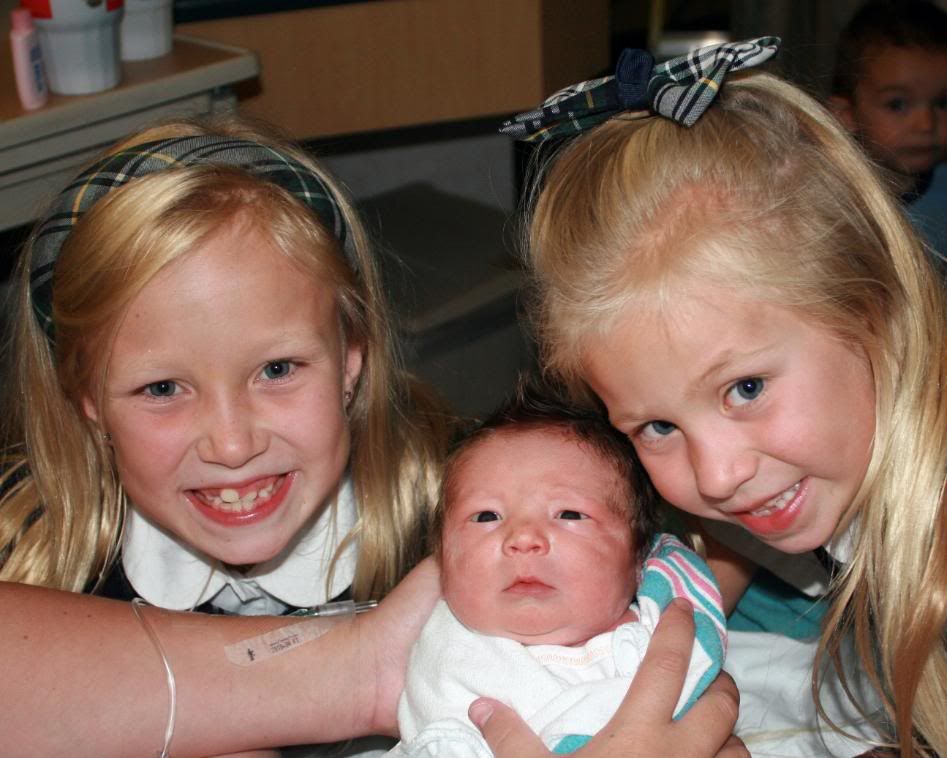 The girls and their new baby brother.
I'm in LOVE!!! How cute is he. Here are just a few quick pictures to let you know he's here. Andrea and baby are both GREAT!!! I will post more pictures this weekend!