Rocco the scary warewolf!
He could even scale walls
His fierce look
Dominic the astronaut
Dominic's booster pack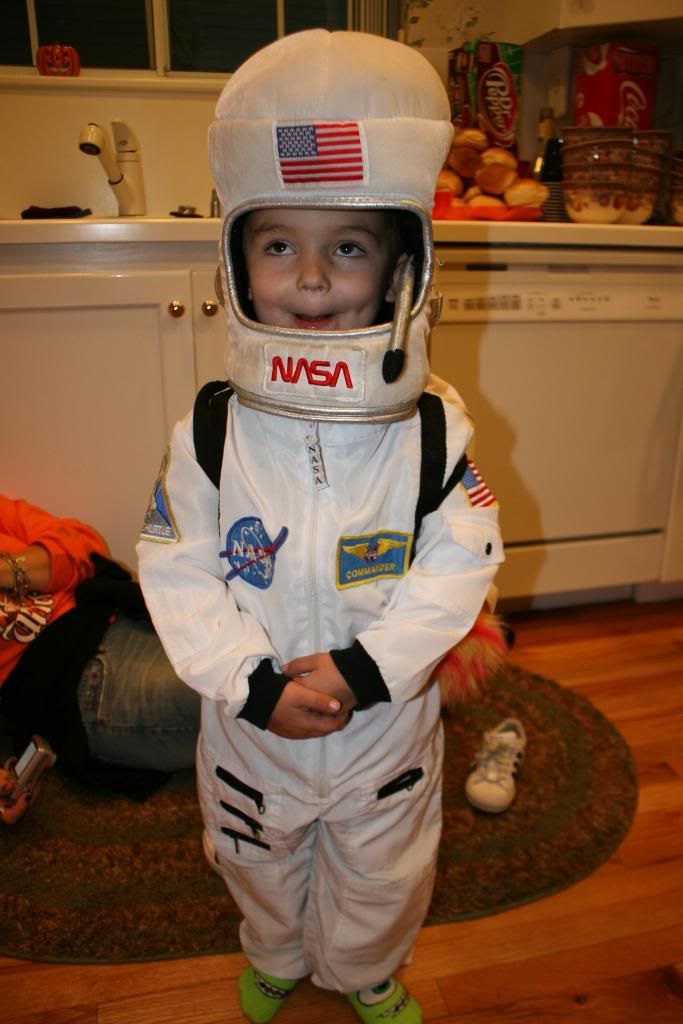 Was nice enough to pose for a picture becuase he refused to wear the costume trick or treating!
First door down......many more to go......
Our Halloween ritual is to go over to Vinnie's aunt house where we have homemade chili and scones. We then go trick or treating. Once we've returned we warm up with hot cocoa and glazed donuts. I LOVE HALLOWEEN and I'm so glad my kids do to!