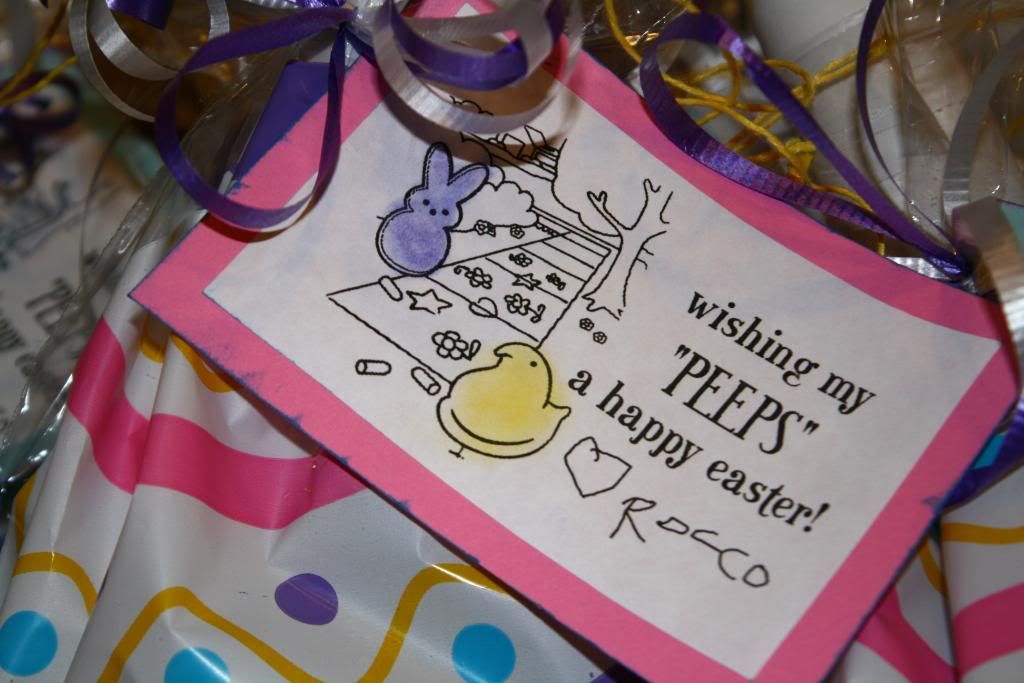 Rocco's Easter treats for his class.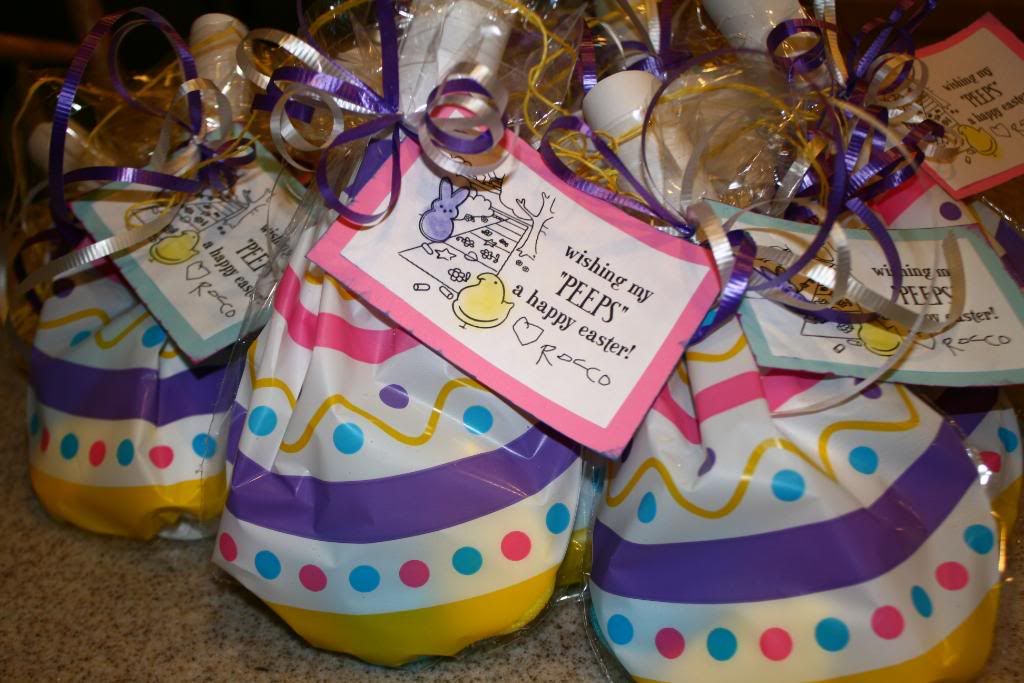 I'm sure I'm not the first to come up with this saying, someone on TV referenced their "PEEPS" as in friends and an idea was born! Inside the bags were "PEEPS" themselves and a coloring page.
I got this page from
http://www.coloring-book.info/
on line.
Here is a little Easter arrangement for Rocco's teacher. With the added "PEEP" on top! This is the same flower arrangement I made with the shaker bottles (from an earlier post) and in one of the holes I put a PEEP on a skewer and placed it in one of the holes.