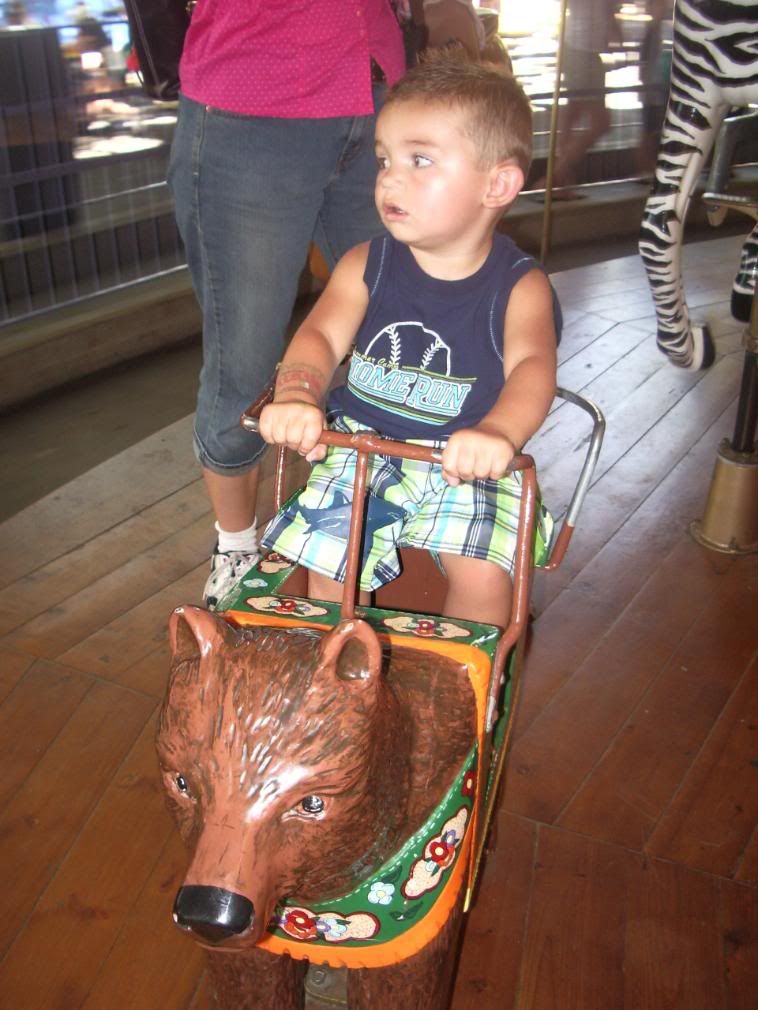 Why ride a horse that goes up and down when a bear will just sit there...
Lagoon A Beach...I don't think this is what they meant by beach, the boys had fun in the sand none the less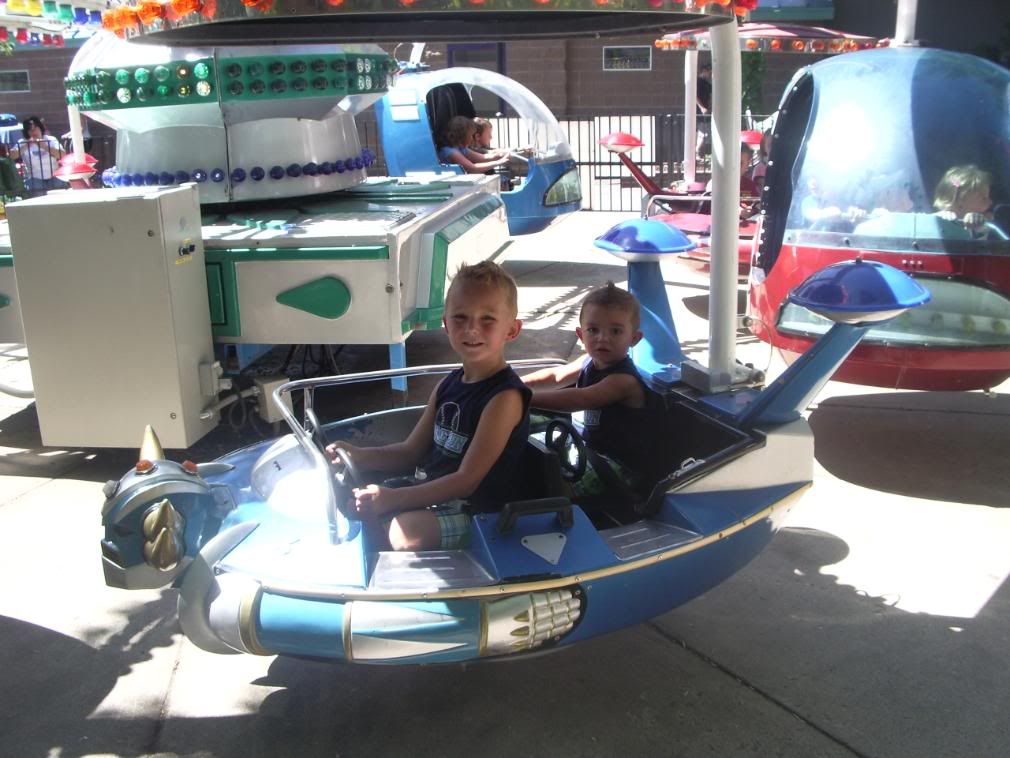 Too cool to have a passenger unless... (next picture)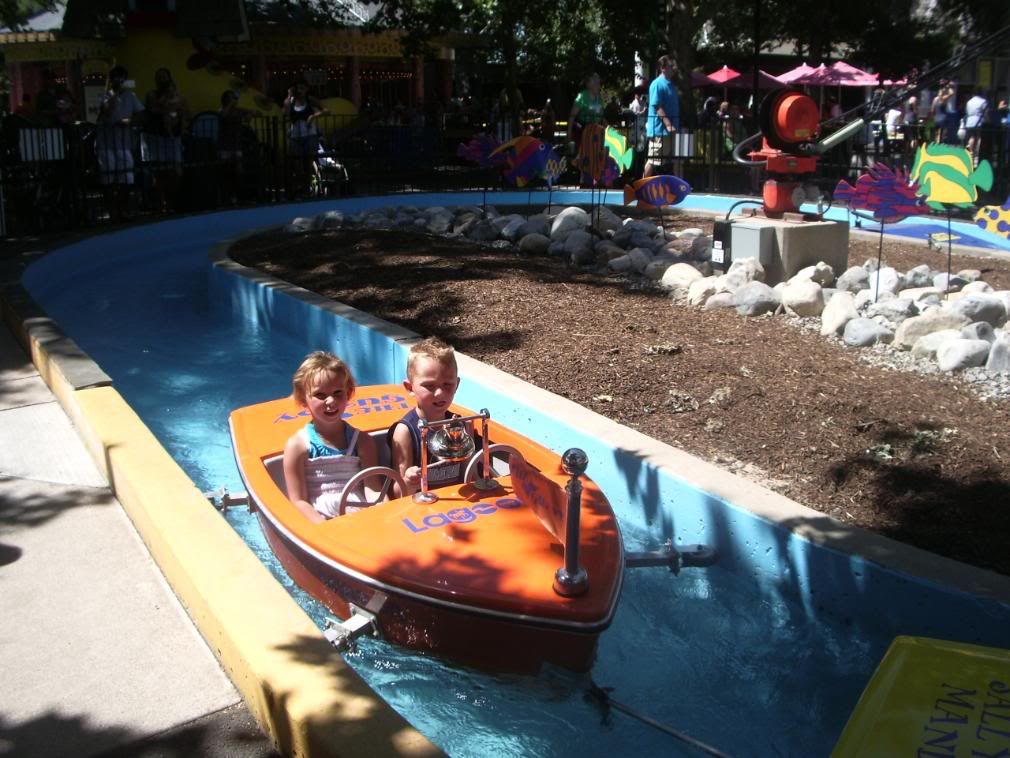 The passengers are girls!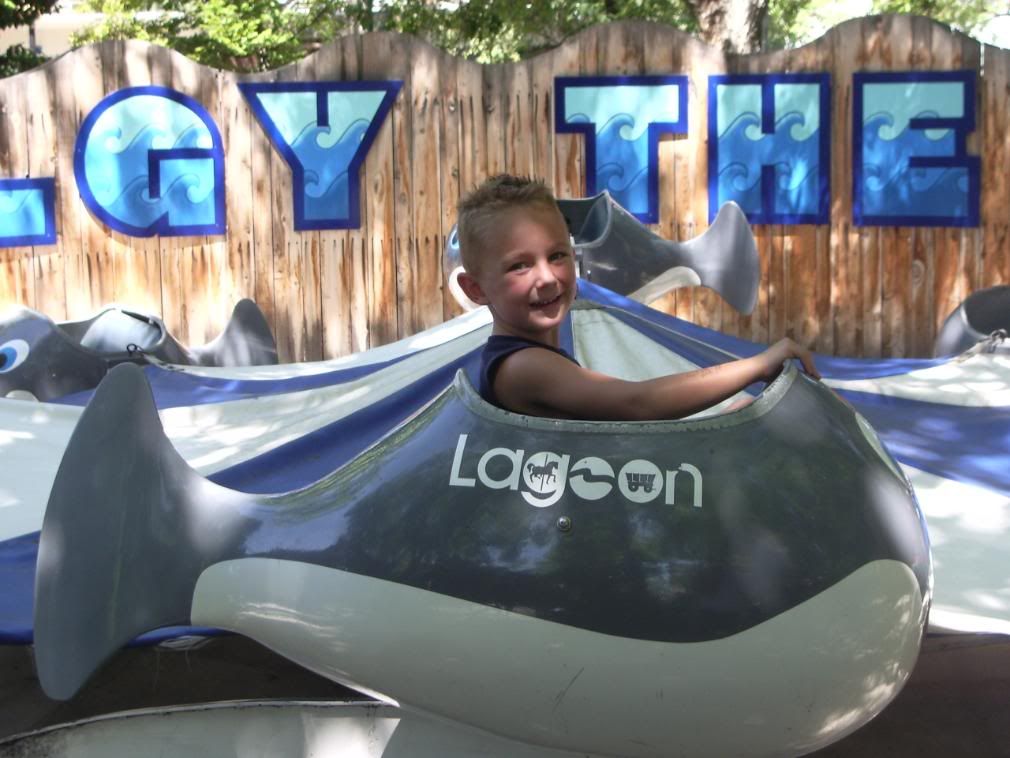 Dominics very first ride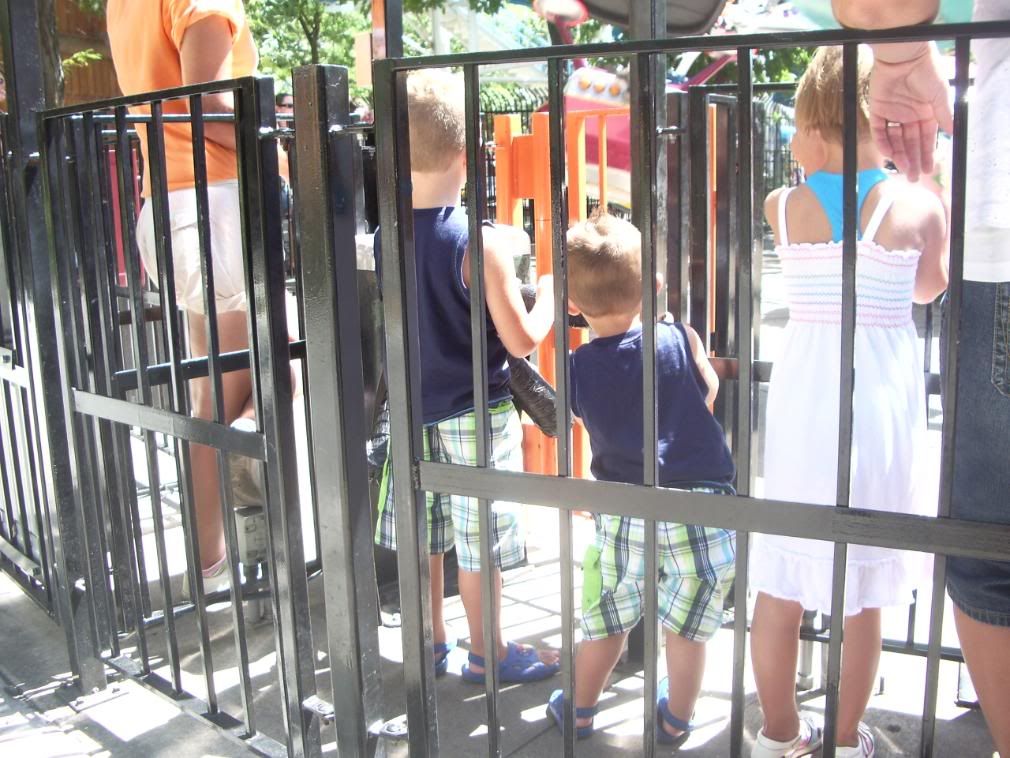 Waiting...waiting...waiting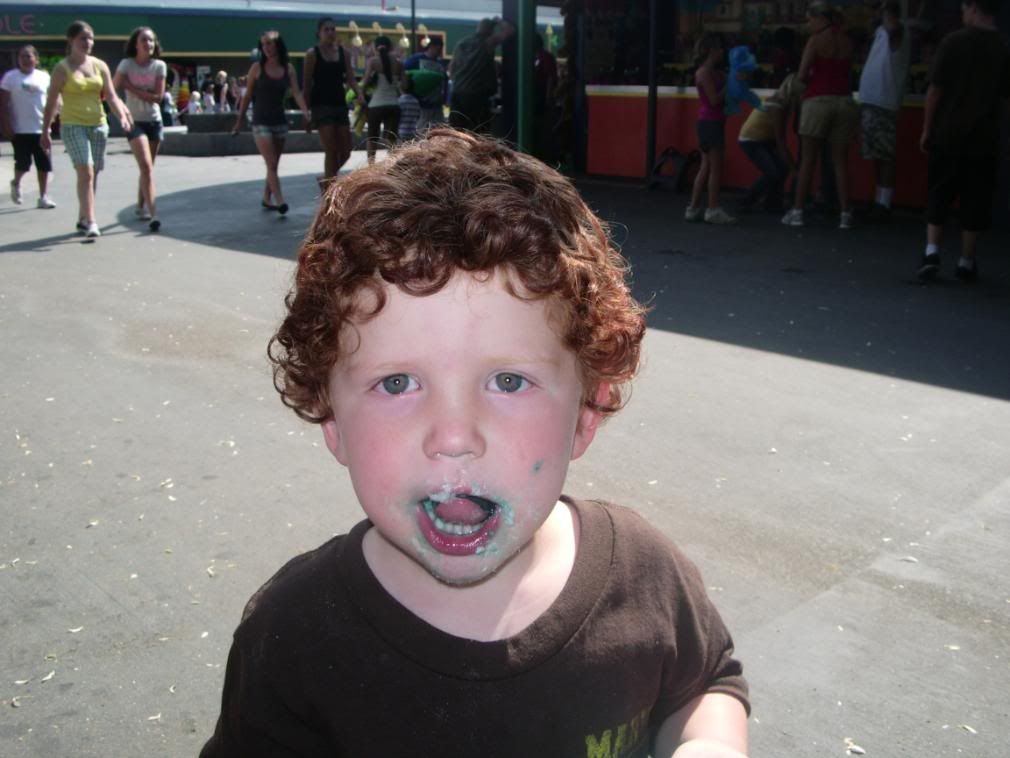 Blue cotton candy....REALLY


Water Fun!

Cool Hat
Bumper cars was Rocco's favorite ride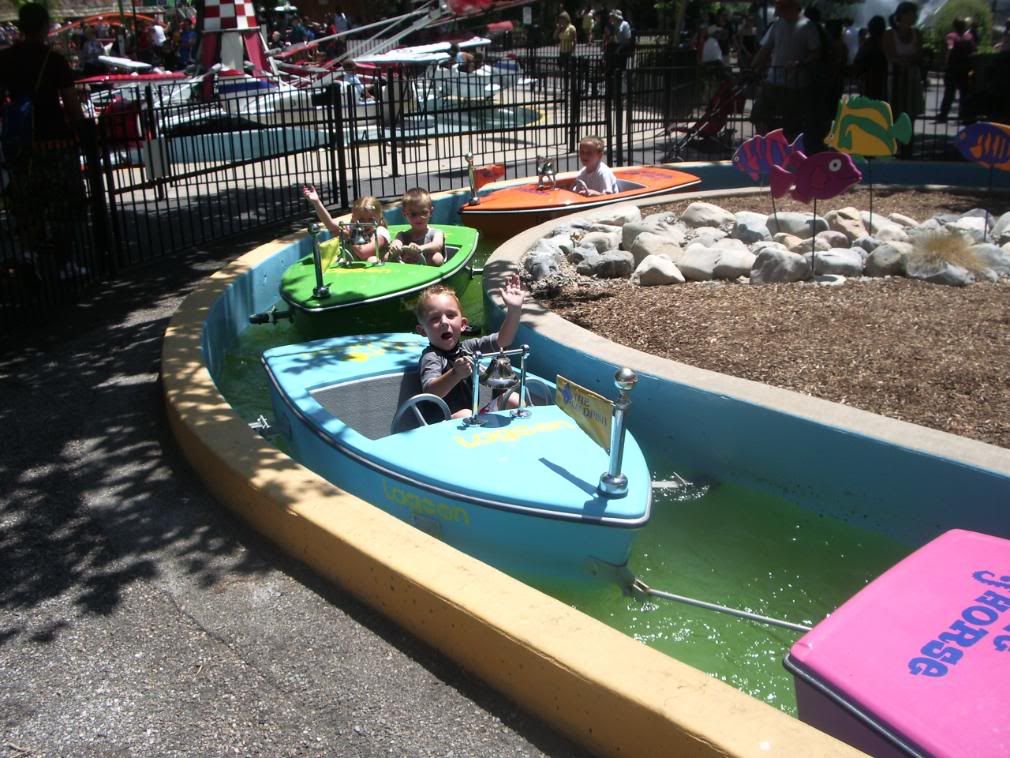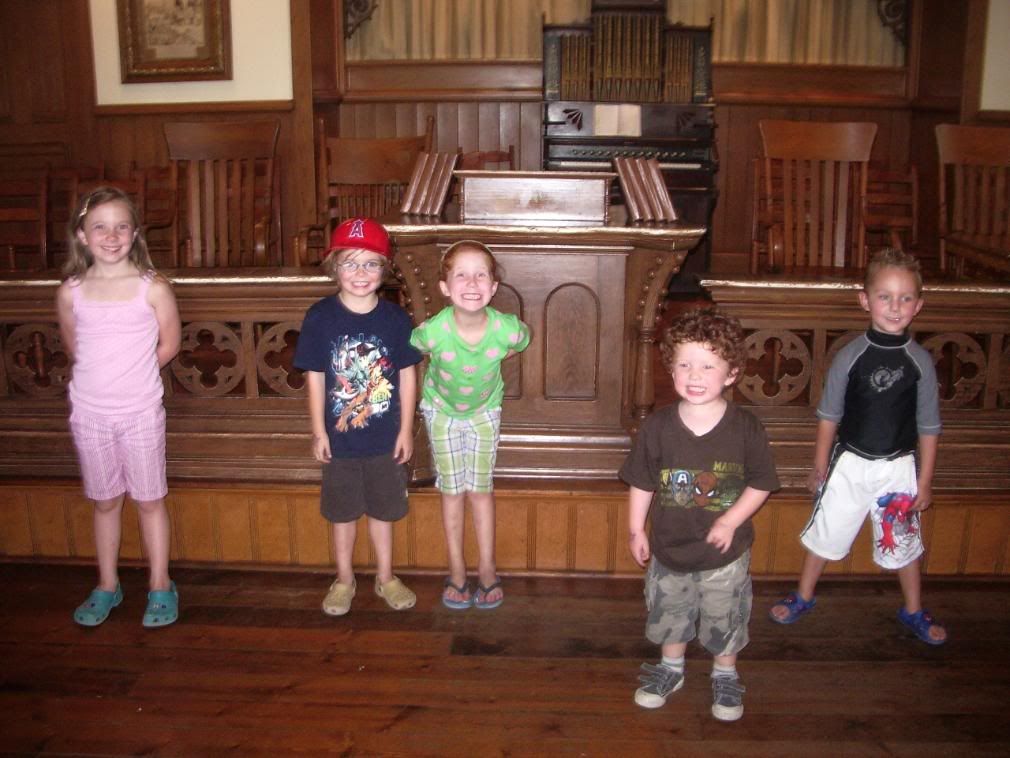 A little fun in Pioneer Village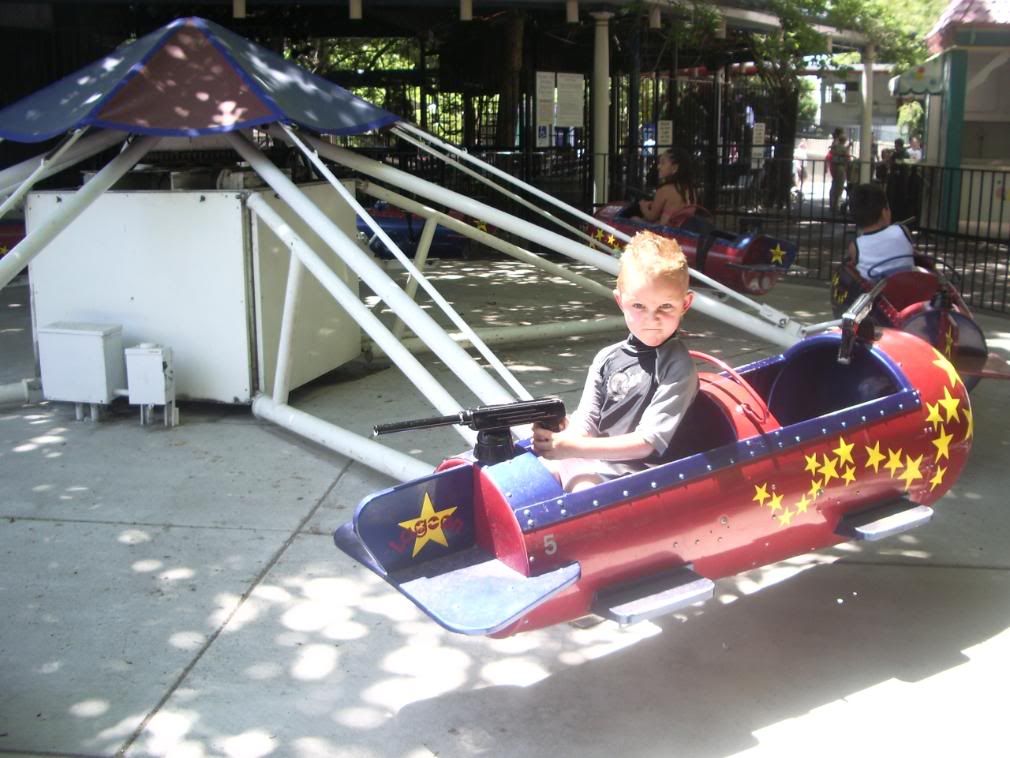 I think this makes a great time out
We were able to make it to Lagoon twice this summer. This was a first for both Rocco and Dominic. The first time we went I took Rocco myself and met up with my brother and sister in law. The second time we took Dominic. I went with a few of my favorite SkyWest buddies and their kids. The boys had a fabulous time. As far as next summer goes, can you say SEASON PASS!!!