Long awaited....
A little wedding cake in honor of Edward and Bella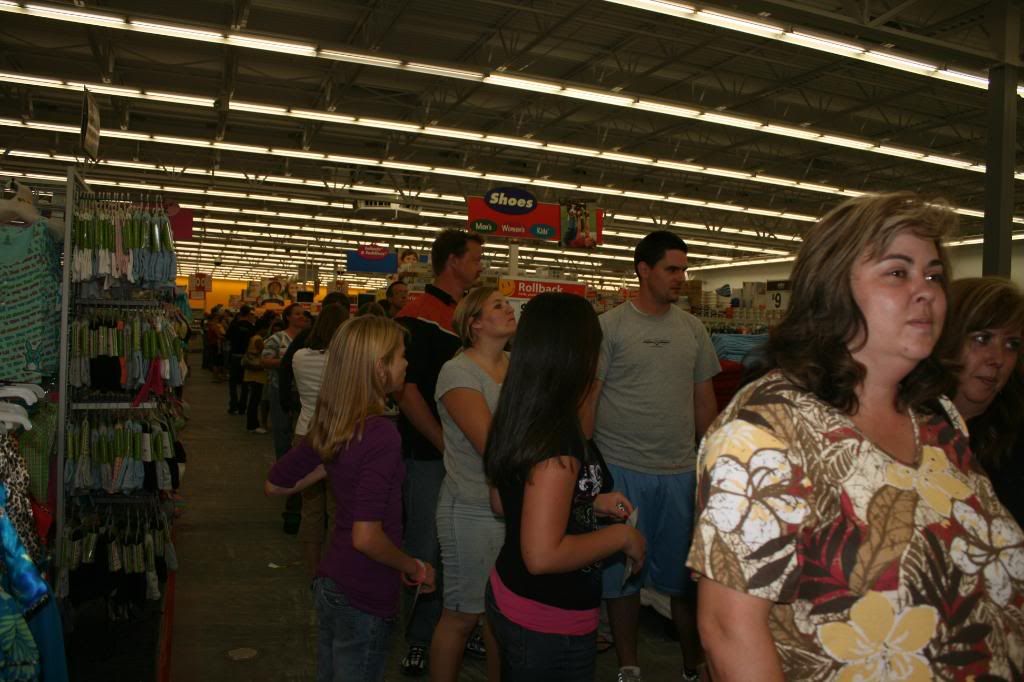 This is what the line looked like behind me
YES, I was one of those crazy people who waited in line for the 12:02 a.m release of the new Stephanie Meyer book, the conclusion to the Twilight series, BREAKING DAWN. It was fun to be a part of the frenzy. While waiting in line we enjoyed Wedding cake and they handed out stickers and pins with cute sayings about Edward and the book. I am happy to report that I finished the 754 page book in 5 days and loved it. I'm really sad that the series has come to an end. I will be anxiously awaiting for the December 12th release of "Twilight" the movie.