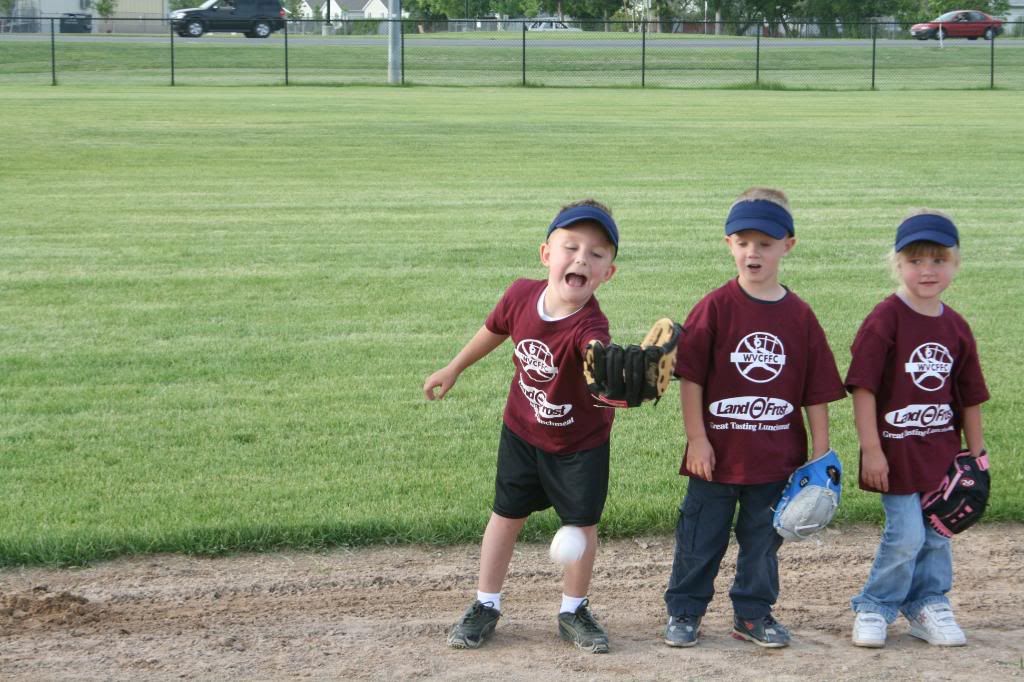 Rocco's First Time Playing T-Ball
My nephew Owen preferred playing in the dirt
Rocco actually hit the ball from the coaches pitch!!!
The Coaches: Vinnie, my big bro Darren, and my little bro Wesley
My newphew Gavin chillin' in the dug out!
It was really fun to have both my nephews on Rocco's team and have all the dads coaching. We'll try it again next spring. For anyone who has ever beem to a t-ball game, they are quite entertaining!!!!