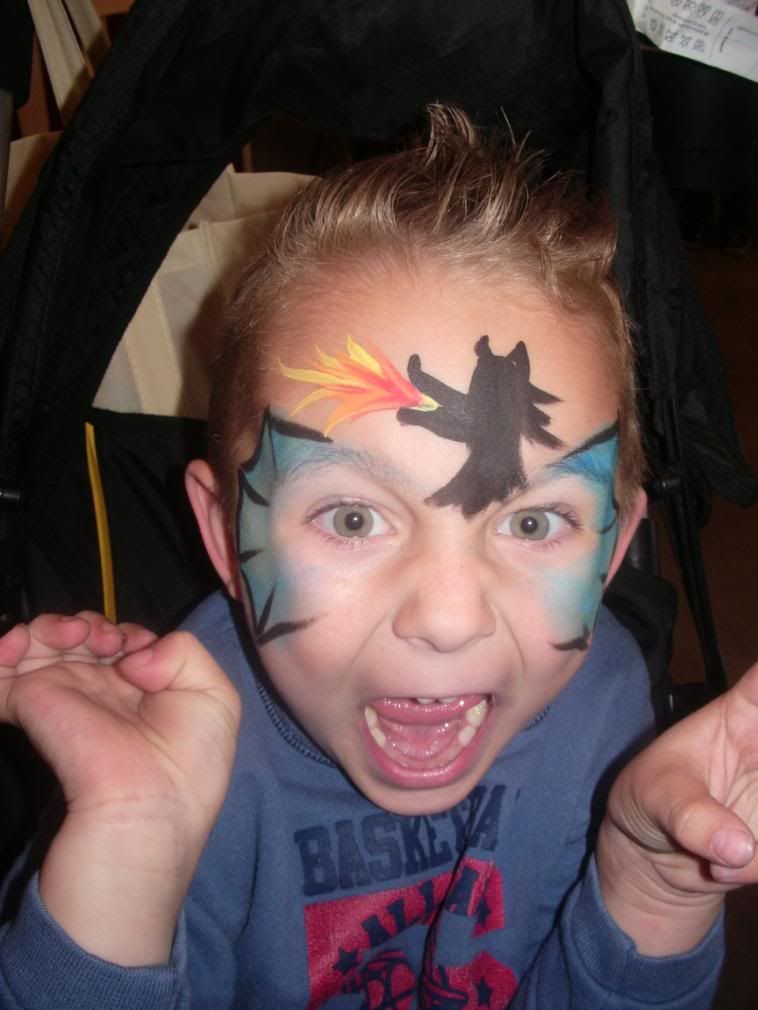 Had their faces painted at Ikea in honor of Ikea's Birthday June 23,
Rode the toys infront of K-Mart (yes, they still have these)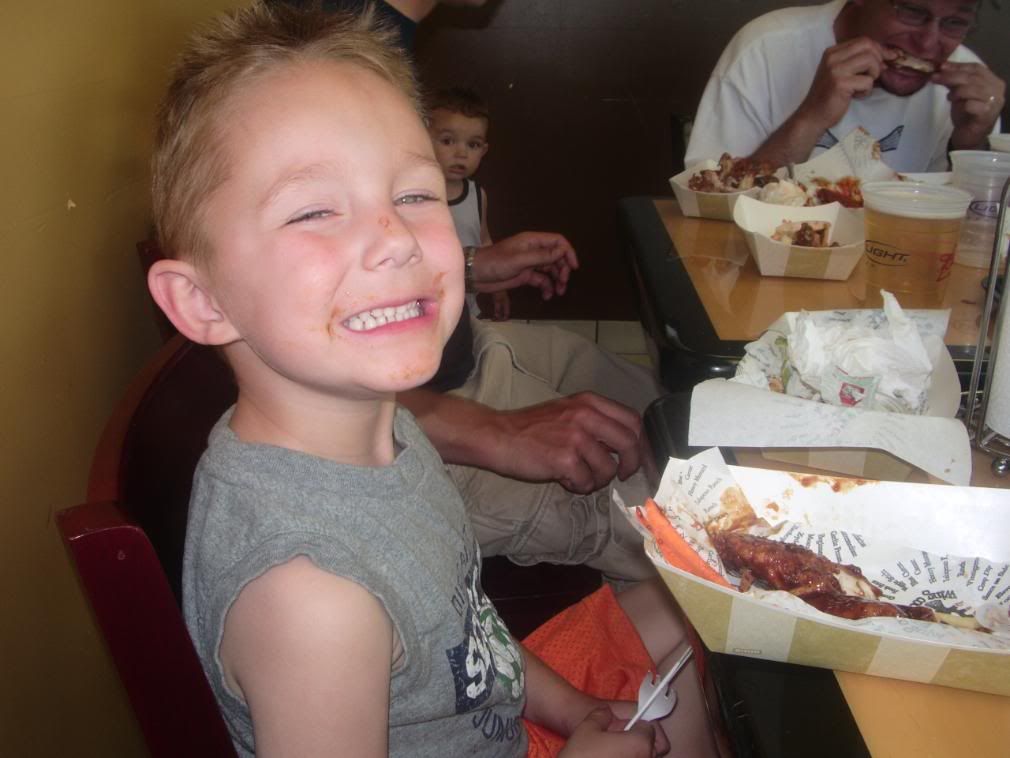 Ate some wings at Dads new favorite place "The Wing Coop"
Kennedi had her first communion
TJ graduated from Judge Memorial High School
Saw the Oscar Meier Weiner Mobile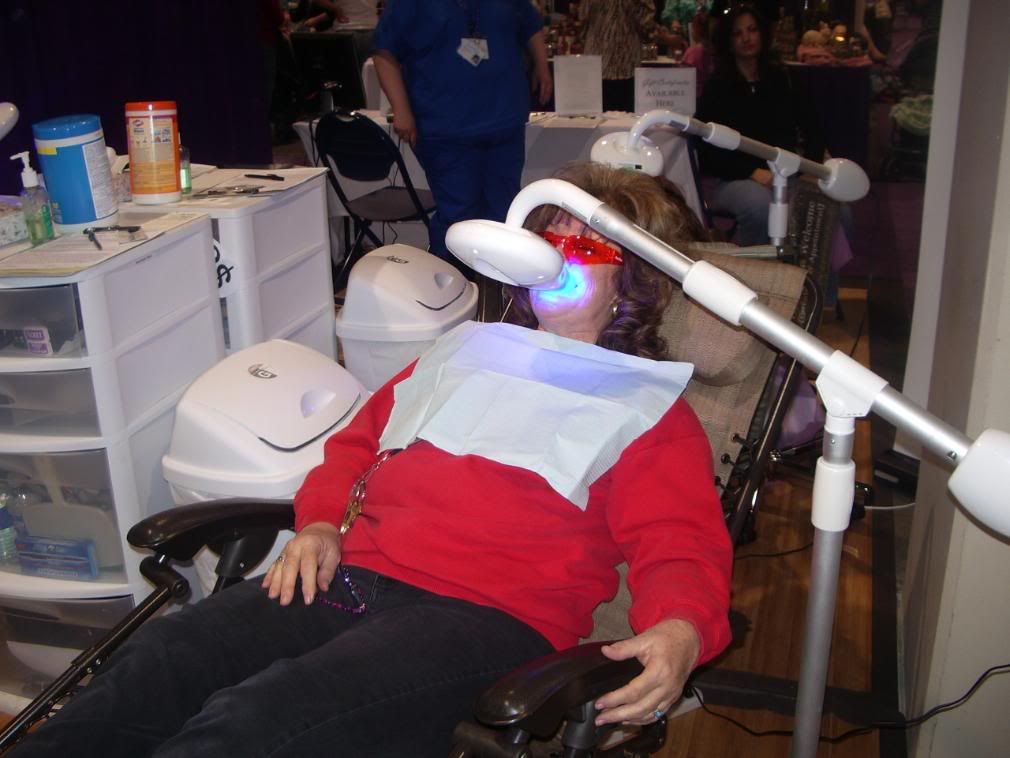 Got Grammy's teeth whitened for Mother's Day
Drove the Weiner Mobile
Rocco finished school and got a cool hat to wear on his last day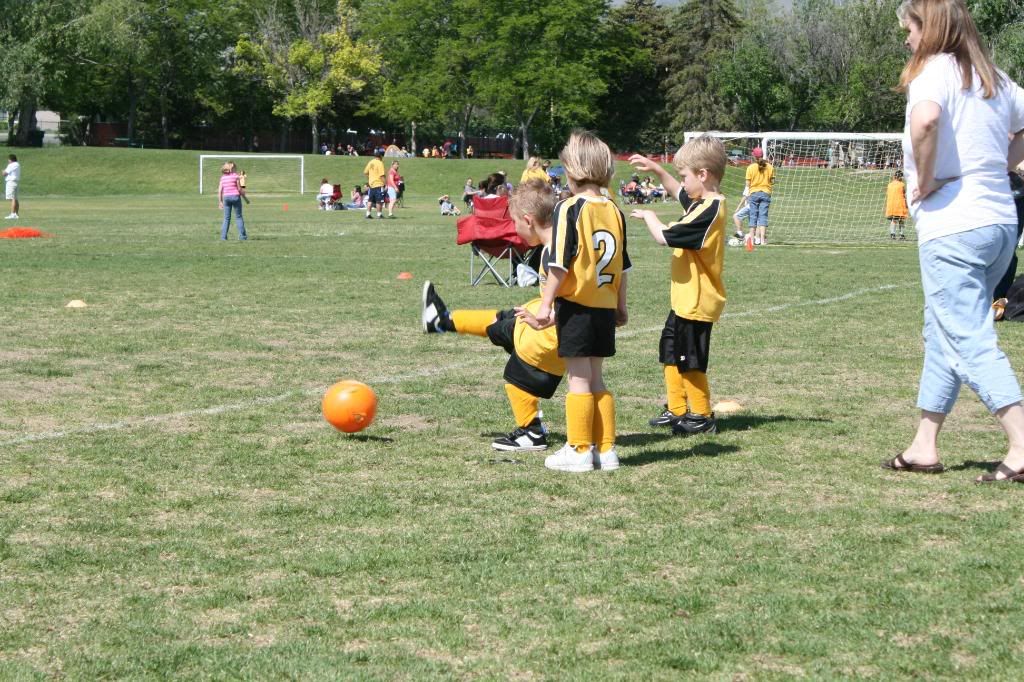 Rocco finished his soccer season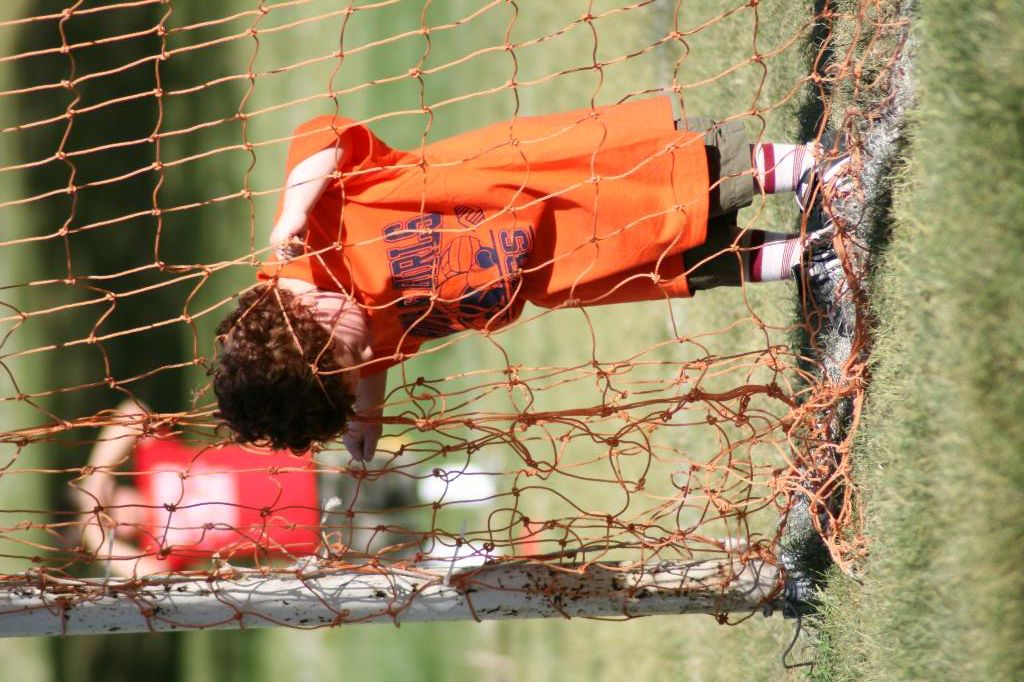 Owen started his soccer season (once he got his head out of the net)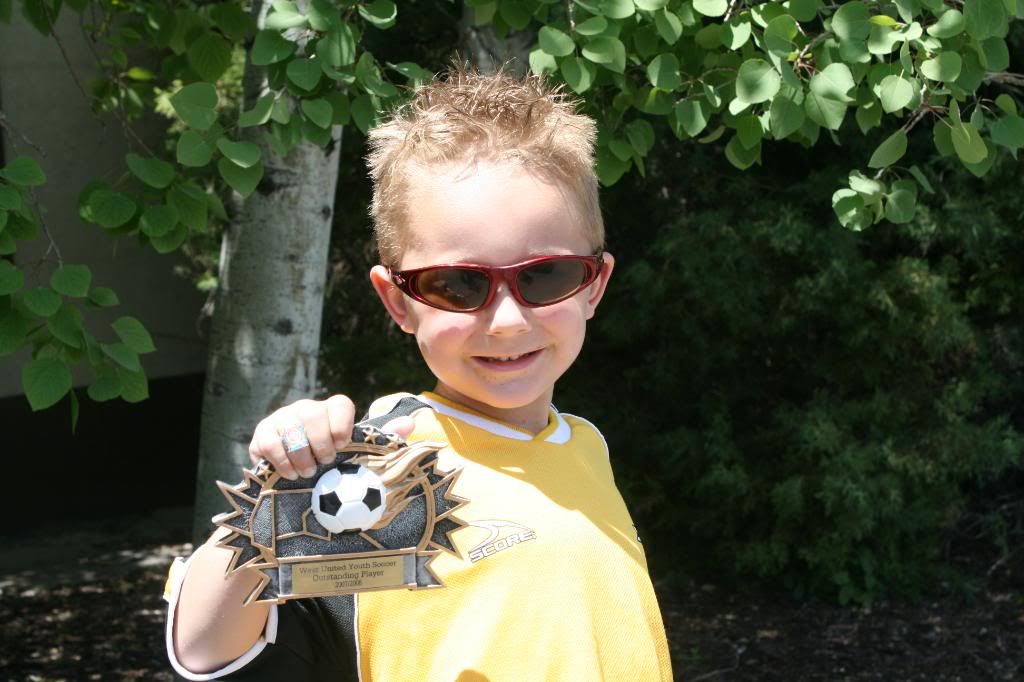 Rocco FINALLY got his soccer trophy
Owen playing goalie
Where in the blog have I been? Here are a few of the things that happened during May. I'll now start working on June. Hope everyone had a wonderful Mother's Day. I'd write more but I've got to start working on June......